Attention Hearing Aid Shoppers!
We've seen a lot of websites pop up with suspiciously low "eBay" pricing and we want to educate you on potential fraud, fakes and even blackmarket hearing aids.... Surely, you've heard the phrase: "If it's too good to be true, it probably is." In hearing aids that is 100% true! These sellers take advantage of unsuspecting shoppers and we've had many callers recently who've run into these shady sellers and have had trouble getting functionality, service and warranty, so we decided to stand up to them and let you know!
At My Hearing Shop we operate out of a brick and mortar hearing aid clinic in Palm Bay, Florida (The hearing aid capital of the world!) from a doctor owned and operated ENT Office. We order your hearing aids with your exact color, size and power-level specifications directly from the manufacturer and register your name to the Serial Numbers of the hearing aids; just like the expensive audiologists & retailers nationwide do.
All of our hearing aids are 100% authorzed and guaranteed with manufacturer's USA Warranty, include Loss/Damage coverage and come with our award winning dedicated aftercare service. We keep our margins low so that you can get premium brand hearing aids and service at the best possible price. Rarely can anyone in the industry beat our pricing with legit, brand new hearing aids. So if you see a better price, think twice.
Don't take our word for it. Every manufacturer (Phonak, Signia, Widex, ReSound, Oticon, etc) has a restriction on online sales and minimum advertised pricing, meaning if you see a lower price consider that it's likely those sellers are not authorized to sell them, period. Want more information and resources? Call us: 321-345-7888 or check your preferred manufacturer's authorized dealer list. My Hearing Shop is on it.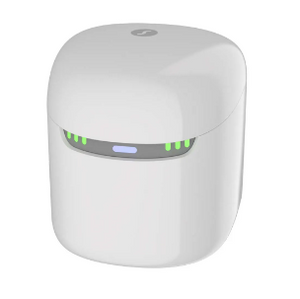 Signia Hearing Aid Dry&Clean Charger
Fast & Free USA Shipping
60 Day Return Window (Full Refund)
Easy 2-Step Setup & Fitting Process


Zero Interest Financing Available
We accept Insurance Plans
We accept Health Savings Cards (HSA)
Secure Online Shopping
Brick & Mortar Location
Service with a Smile :)
Question? Call: 321-345-7888
Every Hearing Aid Purchase Includes:
Unlimited Professional Remote Service & Support
Unlimited Programming, Tunning and Adjustments
Three (3) Years Warranty & Loss/Damage Insurance
$29900

$299.00
---
Signia Dry&Clean Charger
The new Signia Dry&Clean charger is the ultimate in state-of-the-art charging technology.
Dry&Clean chargers not only charge the hearing aids but also offer UVC cleaning and drying technology to keep them in peak condition.
The UVC cleaning starts automatically when the hearing aids are placed inside and is completed in just 15 minutes.
There are 3 LEDs per hearing aid to indicate their charging status
There is an additional LED that indicates the cleaning status.
The Lithium-ion Dry&Clean charger also has a lid to ensure optimal cleaning and storage of the hearing aids.
If you have moisture issues with your hearing aids, this is a great charger as it dries and disinfects your hearing aids with UV-C light. It eliminates viruses and bacteria while also eliminating moisture!
There are three versions of this charger that are compatible with the newest Signia AX hearing aids. The chargers are all identical on the outside but have different hearing aid ports inside. Make sure you chose a charger that is compatible with your hearing aid. If you aren't sure, email us and we will be happy to help!
Pure Hearing aid Lithium-ion Dry&Clean: compatible with all Signia Pure Charge&Go AX/IX Hearing Aids (including CROS and T-coil versions)
Styletto Hearing Aid Lithium-ion AX Dry&Clean: compatible with Signia Styletto AX/IX Hearing Aids (including CROS)
Motion Hearing Aid Lithium Dry&Clean: compatible with Signia Motion Charge&Go P X and SP X
choosing a selection results in a full page refresh